Ministry of Communications
India Post observes Business Development Day as part of National Postal Week and Azadi Ka Amrit Mahotsav celebrations





Aadhaar camps and melas organised in far flung, tribal areas, orphanages/old age homes to help people in Aadhaar enrolment and updation
Posted On: 14 OCT 2021 7:24PM by PIB Delhi
India Post observed today the Business Development Day as part of National Postal Week, which is celebrating every year in October. To mark the day this year, Department of Posts, Ministry of Communications in collaboration with Postal Circles spread across the country, organised Aadhaar camps and Melas in far flung, tribal areas, orphanages/old age homes to help the masses especially DBT beneficiaries in Aadhaar enrolment and updation. The purpose was to outreach the marginalized sections of the society so that they can obtain benefits of different Government Schemes provided by India Post.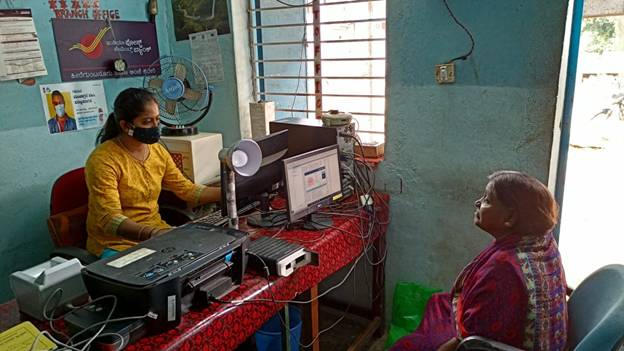 Aadhar Enrollment and Updation Camps at Chitradurga Division, Karnataka Postal Circle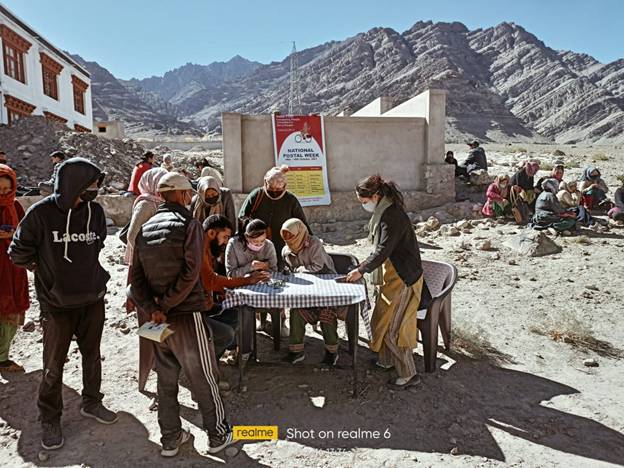 Aadhar Enrollment and Updation Camps at Ladakh Division, Jammu and Kashmir Postal Circle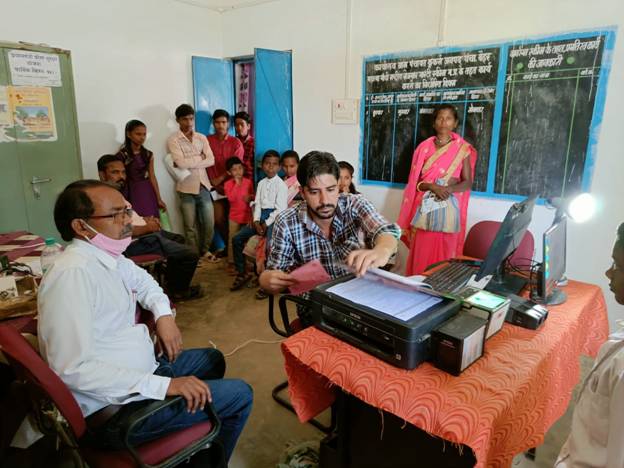 Aadhar Enrollment and Updation Camps at Balaghat Division, Madhya Pradesh Postal Circle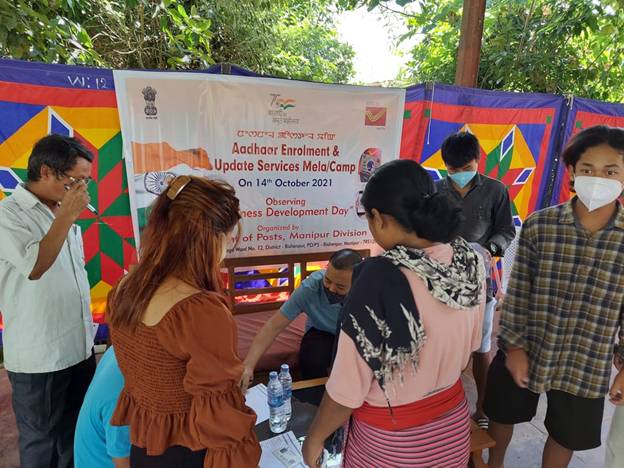 Aadhar Enrollment and Updation Camps at Manipur Division, North East Postal Circle
Over the years Business Development Directorate had made all out efforts to promote the products such as Media Post, Direct Post, eServices, Business Post, Retail Post and other citizen centric services among the masses and generated a substantial amount of revenue for the Department. Business Development Day is celebrated every year to mark the achievements made by the Business Development Directorate and to disseminate information about the all the products/services which come under the purview of BD Directorate among the marketing executives/clients/Agents in the Circle. In all the Circles, Melas/campaigns are organised for promoting Departments product/services on this day.
On this day , Circles contact current and potential corporate customers and awareness campaign is organised to create awareness about all the products/services of the Department and new offerings and availability of citizen centric services in Post Offices.
During the last three financial years Department has added various citizen centric products namely, Passport services from POPSK and Aadhaar Enrolment and Updation through select Post Offices across the country. These services launched by the Department are hugely popular among the people and much in demand.
Following landmarks have been achieved by the Department in the last few years:
ePost:-

ePost is unregistered hybrid mail designed for both retail as well as corporate customers which provides electronic transmission of the messages which may include text messages, scanned images, pictures etc and their delivery in hard copies at the destination through postman/delivery staff. Presently ePost booking facility is available in 13,000/-(Appx.) Post Offices and are physically delivered through a network of more than 1.54 lakh Post Offices across India. This year Department booked more than 85000 congratulatory/supportive ePost messages to the Indian medallists/participants of various events held in 2020 Tokyo Olympic Games. All the congratulatory/supportive messages were delivered to our Olympic heroes.

AadhaarEnrollment/Updation Services:

India Post has setup Aadhaar Enrolment and Updation Centres in 13,352 centres out of across the country. Department has served more than 4 crore beneficiaries through Aadhaar Enrolment/Updation service in 13352 centres and generated a revenue of Rs. 227 crore approximately.

Post Office Passport Seva Kendras:

Department has leveraged its vast postal network as Post Office Passport Seva Kendras for providing passport services in the close proximity of people in association with MEA. Till August 2021 a total of Rs 198.3 crores has been accrued to the Department and 60.11 lakh beneficiaries have been benefitted from 426 Post Office Passport Seva Kendras operational across country.

Gangajal:

Department has distribute/ sold 16.89 lakh bottles of Gangajal to the devotees in the last 4 years.

Holy Prasadam:

Department has made agreement with more than 76 temples across India to deliver Prasad at the door step of the devotees.

India Post Passenger Reservation System

: Booking of train tickets is also available through 336 India Post Passenger Reservation System (IP-PRS) centres across India.
*****